PWM Cylinder Styli, Ruby, Ceramic or Sapphire, M2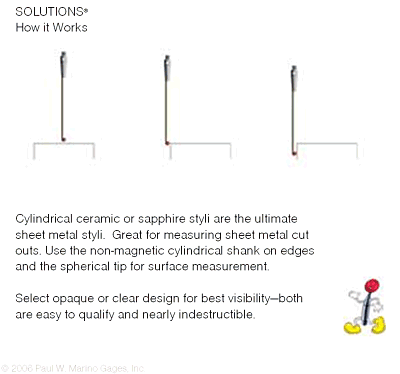 Cylindrical ruby, ceramic or sapphire styli are the ultimate sheet metal styli. Great for measuring sheet metal cut outs. Use the non-magnetic cylindrical shank on edges and the spherical tip for surface measurement.
Select opaque or clear design for best visibility - both are easy to qualify and nearly industructible.